You're Invited to a free talk!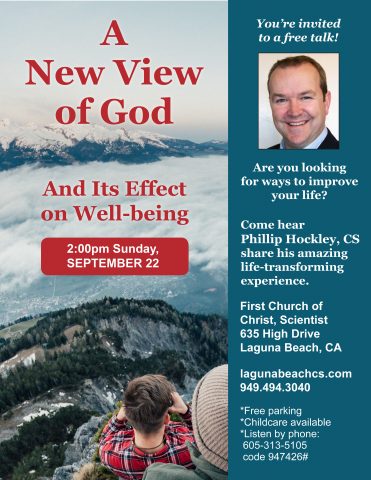 A New View of God and its Effect on Well-being
Phillip Hockley, Speaker
September 22, 2019
2:00 p.m.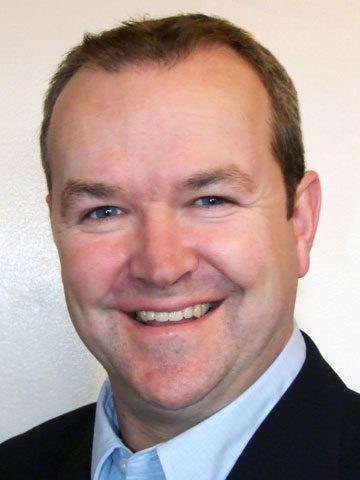 Hockley, originally of Wales, UK, wrote, "When most people think about life-changing moments, they may not think of a lecture on Christian Science. That wasn't why I attended a lecture for the first time; I didn't expect to walk out a new person. But I found something in that lecture that was indeed life - transforming. Christian Science gave me a new view of God that I'd not had before: a view of God as Love itself, divine Love that loved me fully. I also discovered that this loving God was not the source of my troubles (which were many) but the solution to them. My life began to improve quickly after that and I became a healthy man after many years of suffering."
Come hear Phillip Hockley or listen on the telephone, 605 313 5105, code 947426#
Location
First Church of Christ, Scientist
635 High Drive, Laguna Beach, CA
Free parking - Childcare available
Watch a replay of a public talk 
on Christian Science healing.
Click on the frame in the lower right corner of the video to view the video full screen.
International speaker Mark Swinney is a practitioner and teacher of Christian Science healing.  He shares how people have found practical help in solving problems through prayer.
---
The Christian Science Church in Laguna Beach sponsors lectures each year.  Check back for information on future talks.  

More YouTube Lectures on Christian Science

Upcoming lectures in Southern California

Find talks anywhere in the world