You're invited . . .
Public lecture on Christian Science healing
Making meaningful change: How God's love can change your life & the world
       Sunday, November 18
       2:00 p.m.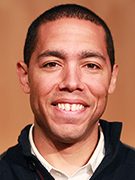 Mark McCurties
Speaker
The power of God's love is the greatest agent for bringing needed change and healing into the world.
Location
635 High Drive
Laguna Beach, CA 92651
Listen by phone
515-739-1032, access code 94742#
For more information
Watch a replay of a lecture
"What is it that connects prayer with healing?"
Mark Swinney, Speaker
Click on the frame in the lower right corner of the video to view the video full screen.
International speaker Mark Swinney is a practitioner and teacher of Christian Science healing.  He shares how people have found practical help in solving problems through prayer.
---
The Christian Science Church in Laguna Beach sponsors lectures each year.  Check back for information on future talks.

More YouTube Lectures on Christian Science

Upcoming lectures in Southern California

Find talks anywhere in the world