SUNDAY SERVICES - 10:00AM - We welcome you back to our auditorium this Sunday!
If you cannot be with us in person, we invite you to listen remotely:
 Call: 1-319-527-3043  (no access code is required)
To see Sunday's hymns and more, click here
If you cannot join us at 10:00 AM, you may hear the recorded Sunday service from The Mother Church by clicking here at any time on Sunday.
WEDNESDAY TESTIMONY MEETINGS - 7:30PM - Conducted via Zoom
Make sure you have Zoom installed on your laptop or phone.
                 OR
You can dial-in manually:
1-669-900-6833
Meeting ID:  975 4114 7650#   (no participant ID required)
Passcode: 786800#
To see Wednesday's hymns and more, click here
Meet our Readers
A unique feature is that we don't have personal preachers or pastors conducting the services. Our Pastor is the Bible and Science and Health with Key to the Scriptures by Mary Baker Eddy, the textbook of Christian Science. On Sundays, two lay readers conduct services that are based on weekly Bible Lessons that are studied by Christian Scientists throughout the world.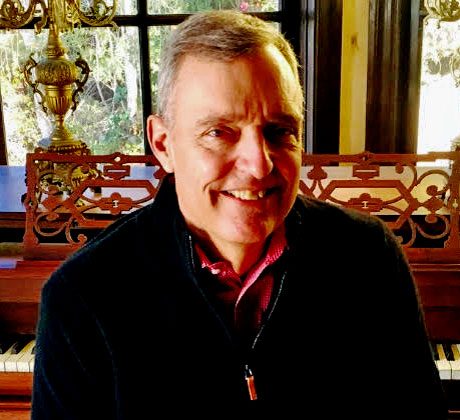 JD Douglas
First Reader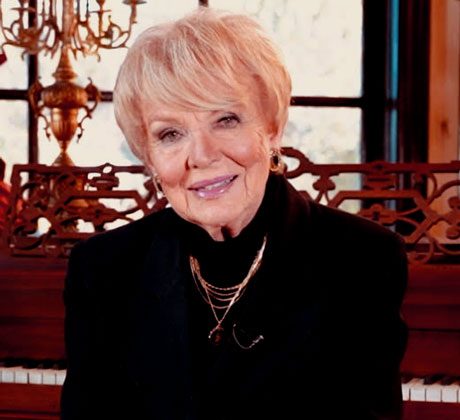 Lona Ingwerson, CS
Second Reader
Sunday Morning Worship Services
10:00 AM in-person or by phone
It's a time for reflection, renewal and healing.  If you're attending for the first time you will recognize familiar elements - hymns, prayer, readings from the Bible, a warm sense of fellowship.  
There is a simplicity to the services that is very much in keeping with the earliest Christian gatherings where love and healing were at the heart of worship. See the tenets of Christian Science.
Sunday School 
10:00 AM in-person or via Zoom
Sunday School is currently holding in-person and  virtual classes for teens and young children. 
Wednesday Testimony Meetings
7:30 PM in-person, via Zoom or by phone
On Wednesday evenings we gather for an informal mid-week meeting with inspiring readings and hymns.  A portion of the meeting is always set aside for people to give thanks for blessings and healing experiences that have resulted from prayer and their study of Christian Science.  Beginning June 2, 2021, the meeting will be conducted in the church auditorium on the first Wednesday of each month, and via Zoom the remainder of each month.
​The readings are posted on our website each week.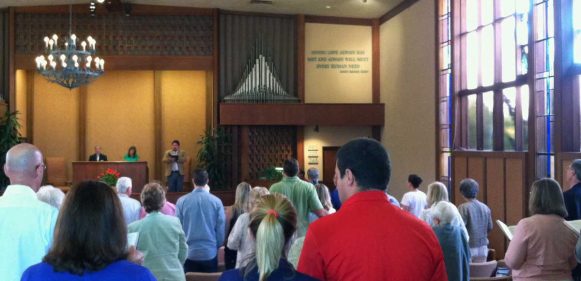 Studying the Weekly Bible Lesson
You will find our weekly Bible Lesson marked for study and reflection at our Reading Room or you may purchase the published Lesson in a number of formats to fit your needs. You may also subscribe online.
Citation Edition - Contains the Bible Lesson citations (page and line references) to help you study from the books.
Full Text Edition - Contains the entire text of Bible and Science and Health references.
Audio Editions - The CD Edition and iPod/MP3 Edition are a convenient way to listen to the Lesson on the go.
e Bible Lesson - Audio, in-context, and PDF formats are available for use on your smartphone, tablet, eReader, or computer
my Bible Lesson - Designed for young people and youthful thinkers.  Includes study tools. 
Spanish Edition - Includes the full text of the Lesson in Spanish.
Directions to Church
Ample parking is available on church property.