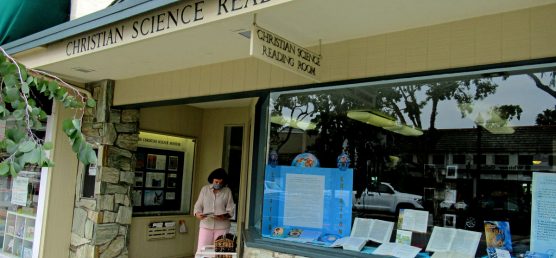 Explore spirituality, prayer and healing at our Christian Science Reading Room.  It's a quiet haven for study in downtown Laguna Beach.  The Reading Room also offers a variety of Bible study resources for purchase or loan, and we're always happy to answer your questions about Christian Science.
284 Forest Ave
Laguna Beach, 92651
Directions
Phone: 949-494-4503
E-mail
Hours 9:30 AM - 5:00 PM 
Monday thru Saturday
 
You are always welcome!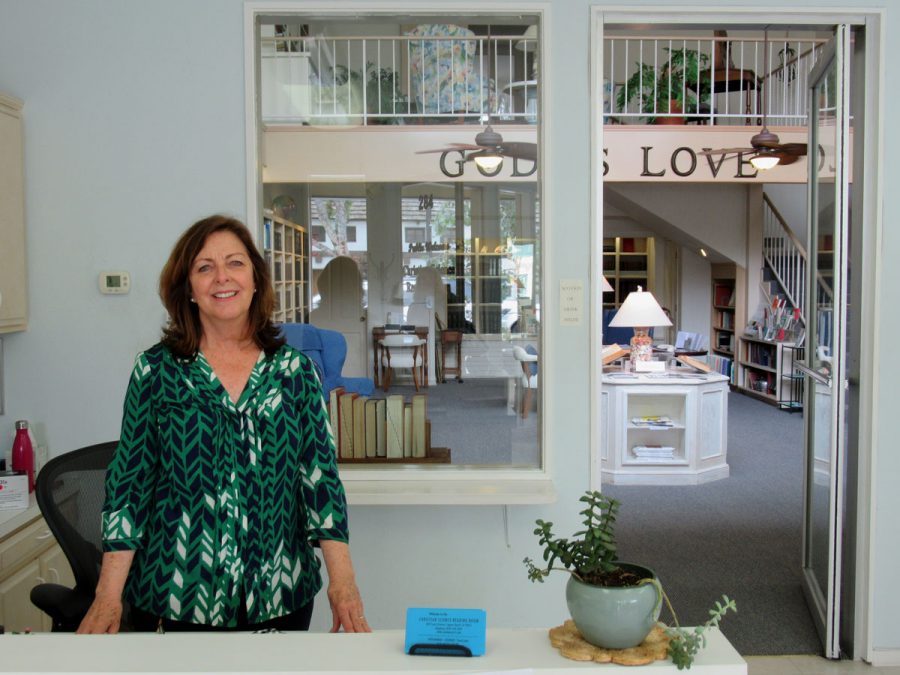 The Reading Room is open to people of all faiths, backgrounds and ways of life. You'll find an uplifting and welcoming atmosphere and helpful librarians.
Stop by our Reading Room or visit our website each week to read articles chosen by our Reading Room staff that relate to the current week's Bible Lesson.
Visit our website often to find out what's new in our Reading Room.

Now available
to view
at our
Reading Room
Watch a replay of a talk
by Lona Ingwerson, C.S. 
Call for more information and viewing times 949-494-4503.
What's new 

Available in Spanish and English:
The Story of Jesus, in paperback                      $10.95
The Lord's Prayer, board book                           $12.95
Freedom from Contagion, pamphlet              $  5.75
 
Two music CDs

Embraced.  Embrace the healing power of hymns with this music CD consisting of 21 beloved favorites from the Christian Science Hymnal. Included here are settings of all seven of Mary Baker Eddy's hymns, alongside other cherished songs such as "From Sense to Soul," "In Heavenly Love Abiding," and "O Dreamer, Leave Thy Dreams for Joyful Waking." Seven talented singers are featured in performances by a single voice with either piano or organ accompaniment (featuring the organ of The Mother Church). Includes a 20-page booklet with track listing, complete lyrics, information about the musicians, alphabetical listing of hymns. Price is $16.  Featured Musicians: Bryan Ashley, William Burden, Teddy Crecelius, Gwen Eagleton, Désirée Goyette, Stephen Loher, Rebecca Minor, Gregory Rahming, Ryan Vigil, Julia Wade

Listen for thy voice. This music CD from Andrew D. Brewis features original musical settings of treasured poems, including many from the Christian Science Hymnal. On this album Brewis is featured as composer, pianist, and singer, and on several tracks he is joined by an upright bass. Packaged with full lyrics included.  Brewis is well known from his work with the Newsong Group, and for several selections in the Christian Science Hymnal: Hymns 430–603. His music has a fresh, contemporary perspective that brings out the immediacy of the spiritual ideas of the lyrics. Price is $16.
Christian Science Hymnal: Hymns 430–603
Words Only (Sterling paperback)
$12.00 plus tax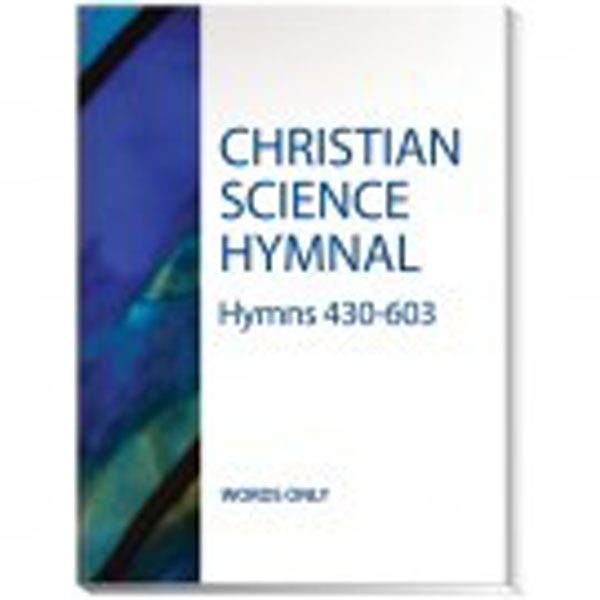 Christian Science Hymnal: Hymns 430–603 Recordings (Piano with Voice) in two formats. These recordings feature each of the 174 hymns in the new Hymnal performed by a vocalist with piano accompaniment. Each track includes an initial play-through of the hymn, all verses, and a brief coda when appropriate. These recordings are ideal for church services, where they can be played to accompany and support congregational singing, or serve as a solo. The recordings are faithful to the music as presented in the Hymnal. Particular care has been taken with diction and enunciation so that the healing message of the words is communicated. The purity, strength, and joy expressed in these recordings will bless, inspire, and comfort.
USB Flash Drive (2017)
The Christian Science Hymnal: Hymns 430–603 Recordings  
$68.00 plus tax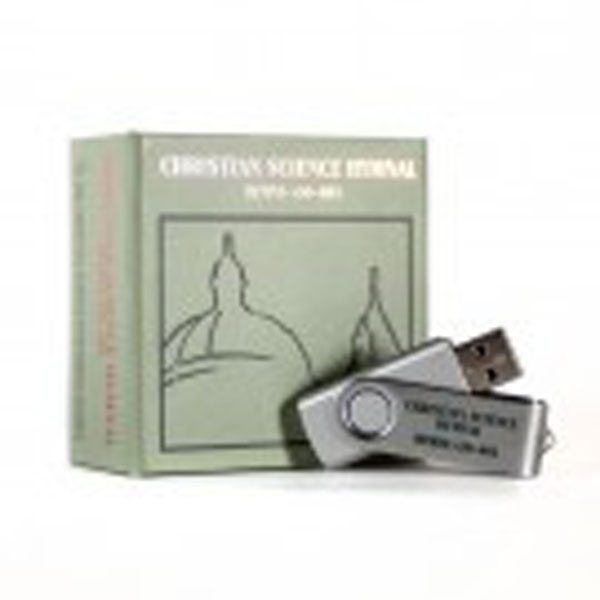 New Paperback Edition Available Now
These mid-sized books are perfect for sharing. They measure 5" by 7.5" and the price range is from $10 for Church Manual to $26 for an indexed Bible or Prose Works.

Sterling Edition
The Sterling Editions of Science and Health and the Bible are available. The Church Manual, Prose Works, and Words Only Hymnal are also in stock. These matching books come in blue leather, hard cover and paperback bindings. We have metal book markers for this size of books.


Here are some of the items you may read, borrow or purchase.
The Holy Bible, available in many languages
Bible concordances, commentaries and other reference books
Writings by Mary Baker Eddy, the discoverer and founder of Christian Science:  Science and Health with Key to the Scriptures, The Manual of The Mother Church and Prose Works
Biographies of Mary Baker Eddy and other books on the history of Christian Science
Books, pamphlets and CDs for both adults and children

The following Christian Science periodicals are also available:
 
Christian Science Bible Lessons
(weekly, monthly or quarterly)


The Christian Science Sentinel (weekly)
includes lecture notices


The Herald of Christian Science (monthly or quarterly) in many languages


The Christian Science Journal (monthly)
includes directory of churches & practitioners


The Christian Science Monitor, a
Pulitzer Prize winning newspaper


Your Daily Lift, (weekdays) a free
a 2-minute podcast


DIRECTIONS