Talks on healing
The Christian Science Church in Laguna Beach sponsors lectures each year.  
Find out about upcoming talks in Southern California and watch video replays online.
Replays of talks in Southern California
 
Special Events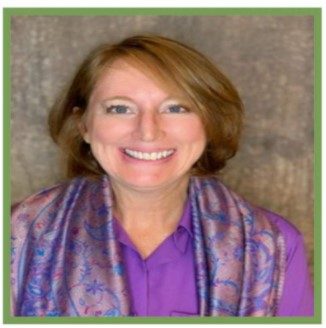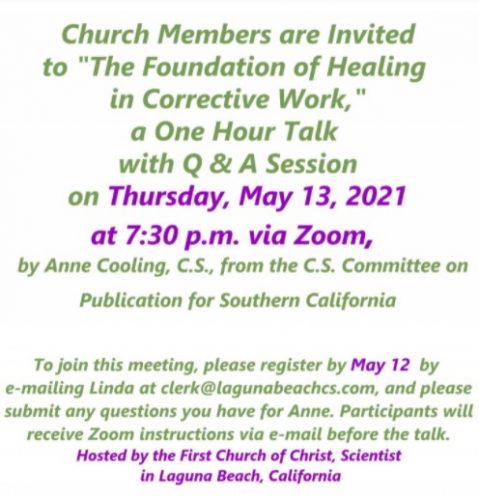 Online programs
Church Services
April 21, 2021 at 7:30 PM
Mid-week meeting with inspiring readings and testimonies of healing.
April 25, 2021 at 10:00 AM
Enjoy weekly Bible Lesson, hymns & more. Grand Re-opening for In-person services is May 16.
May 16, 2021 at 10:00 AM
Grand Re-opening May 16! Enjoy the weekly Bible Lesson, hymns and more.
Youth

Watch a replay of a public talk on Christian Science healing sponsored by the Laguna Beach church.
Click on the frame in the lower right corner of the video to view the video full screen.
 
A new view of God and its effect on well-being
Phillip Hockley, Speaker. In the early 1990s, a fall that badly injured his spine started a seven-year downward spiral of ill health for Phillip. By 1999, after trying every alternative and spiritual healing method without any cure, he was registered as physically handicapped. Much against his own better judgment, he felt impelled to attend his first ever Christian Science lecture and the result was truly transforming. Not only was he healed at that event, but more importantly, he was healed of his resistance to the message of the Bible, a message telling us of God's great love for each one of us.  We can ALL feel and live divine love, a heavenly love, here and now.  Hockley is a Christian Science Practitioner and member of the Christian Science Board of Lectureship. 
Click on the frame in the lower right corner of the video to view the video full screen.
 
What is it that connects prayer with healing?
Mark Swinney, Speaker, shares how people have found practical help in solving problems through prayer. He is a practitioner and teacher of Christian Science healing.